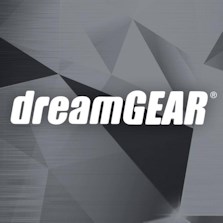 dreamgear
dreamGEAR®, LLC, a manufacturer and distributor of high-quality video game accessories and consumer electronics, has been in business since 2002. Our products have been consistently selected as an international CES® Innovation Design and Engineering Showcase Award Honoree. Entrepreneur magazine highlighted dreamGEAR as one of the Top 300 Fastest-Growing Companies in the United States.
MY ARCADE® is an exciting line of miniature retro arcade devices, Plug 'N Play and portable handheld devices, which include licensed iconic titles from BANDAI NAMCO, Capcom®, Data East™, Konami, TAITO®, and Jaleco. MY ARCADE brings classics like PAC-MAN™, GALAGA™, SPACE INVADERS™, Street Fighter® II: Champion Edition, and many others to the palm of your hand, evoking nostalgia for adult gamers while encouraging a whole new generation of young gamers to embrace classic retro games.


N. VA, DC, DE, MD, PA, NJ, NY CITY & STATE, L.I.

CT, MA, RI, VT, NH, ME
VA, W. VA, NC, SC, KY, TN, GA, AL, MS, FL