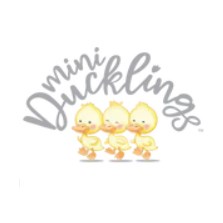 Mini Ducklings
The name Mini Ducklings was inspired by the knowledge that ducklings imprint strongly and create a tight bond with their mom from birth. Within minutes after hatching, ducklings know their mother and follow her around in a little line because she provides comfort and support. T

he initials for Mini Ducklings are M.D. reflecting the inventor's medical degree. Her dream is for her products to bring bonding and love to parents and their children for years to come.




N. VA, DC, DE, MD, PA, NJ, NY CITY & STATE, L.I.

CT, MA, RI, VT, NH, ME
VA, W. VA, NC, SC, KY, TN, GA, AL, MS, FL