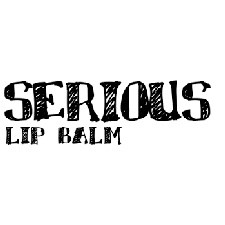 SERIOUS LIP BALM
Need some non-greasy whipped lotion for your dry skin? We've got that. Beard balm to tame a dude's facial hair? We make that, too! How about some Bug Stuff to keep the mosquitoes from ruining your picnic or a whiskey-scented lip balm for Uncle Brian? OF COURSE WE MAKE THAT.
Everything we create is lovingly handmade from the best ingredients, works like a charm, and doesn't contain any of those nasty chemicals that we all worry about.
All-natural, handmade products is what we do and we're SERIOUS about it!


N. VA, DC, DE, MD, PA, NJ, NY CITY & STATE, L.I.

CT, MA, RI, VT, NH, ME
VA, W. VA, NC, SC, KY, TN, GA, AL, MS, FL