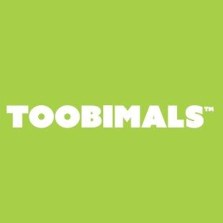 Toobimals
The Original

TOOBIMALS

combine the interactive experience of a sensory tube with the security and emotional support of your favorite plush toy.

TOOBIMALS

encourage fine motor development and increase sensory processing, not to mention they're just plain fun! The popping sound, the push and pull, the soft plush, all combine to create a tactile experience children love.


N. VA, DC, DE, MD, PA, NJ, NY CITY & STATE, L.I.
VA, W. VA, NC, SC, KY, TN, GA, AL, MS, FL